$15.95
Paperback, 10″ x 8.5″
24 pages with color illustrations
ISBN 978-1-63381-143-0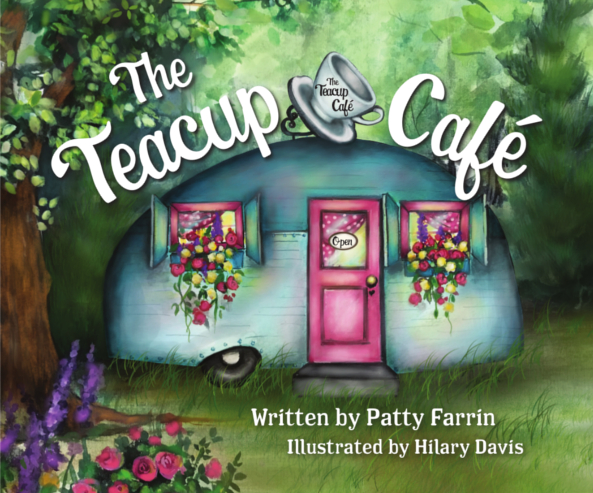 Story by Patty Farrin
illustrated Hilary Davis

Step inside this diminutive vintage camper and see and smell the freshly baked cupcakes and fragrant tea. While Amy and her Mom are enjoying a tea party together, something magical happens that changes Amy's perspective forever.
With her mother's love and guidance, a powerful life lesson is learned. Based on a true story, this book is sure to please all ages.
ABOUT THE AUTHOR:
Patty is an Augusta, Maine, native and is retired from the federal government. She is a proud mother of two children, Amy & Jac. Patty enjoys creative baking and cooking, antiques, and camping in a vintage camper. When Patty has a book signing, she often brings the camper on the cover of this book so that readers can see the real café. This is Patty's first children's book.