Jane Karker -President, jane@maineauthorspublishing.com
Jane Karker, president and founder, comes to publishing after over 20 years in the printing and publishing industry. In 2005, when digital, short-run printing and binding technology took a huge leap in quality and affordability she founded Custom Museum Publishing Inc. which has grown to be New England's premier producer of art catalogs and coffee-table quality historical books. In keeping with the tremendous change in the publishing business, and to meet the marketing and distribution needs of independent authors, she looks forward to leading the way into a totally different approach. Jane is a long time resident of Maine and lives with her family in South Thomaston. She spends summer weekends at her north woods camp on Pearl Pond in Maine's unorganized territory and loves to kayak.
Nikki Giglia – Managing Editor, nikki@maineauthorspublishing.com
Nikki graduated from the University of Maine at Farmington with a B.A. in English and a minor in Philosophy. Her extensive work with the campus newspaper helped her realize how much she loved publishing. Interning for a semester at a cooperative poetry press cemented her passion for seeing the written word progress through the stages of editing, layout, and finally, print. Born and raised in Maine, Nikki is happy to be able to look out the window from her MAP desk and see the beauty of the Maine coast every day.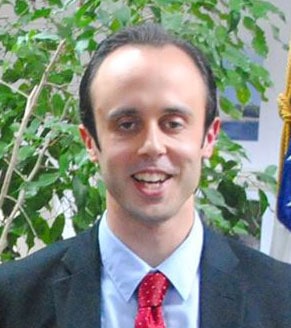 Dan Karker , Distribution/Editing Supervisor, dan@maineauthorspublishing.com
Dan is responsible for coordinating all shipments to authors, customers, and bookstores, including managing the book warehouse. Dan will continue to work as a copyeditor and proofreader for MAP, which he did prior to becoming the shipping manager.
Dan graduated from Hampshire College in 2011, where he studied economic development and regional integration. He recently relocated from western Massachusetts back to his home state of Maine. He interned for United States Senator Angus S. King, Jr. in 2014. Dan is an avid musician, as well, and has played guitar, drums, or bass in several rock bands over the years.
Genie Dailey – Editorial Consultant, genie@maineauthorspublishing.com.
Genie heads our proofreading and editorial department. She is the owner of her own editorial services company and works as an editorial consultant year 'round for Maine Authors Publishing. With over 40 years of experience in the publishing and printing arenas, and a writer herself, Genie acts as a consultant to our authors for manuscript preparation, editing, proofreading and copyright issues. She is the author of one of our best sellers, Mind Your P's and Q's, a very handy guide for writers. She lives in Jefferson with her husband, Jim, and enjoys photography, traveling and the outdoors.