$29.95
Paperback,  6″ x 9″"
401 pages
ISBN 978-1-63381-208-6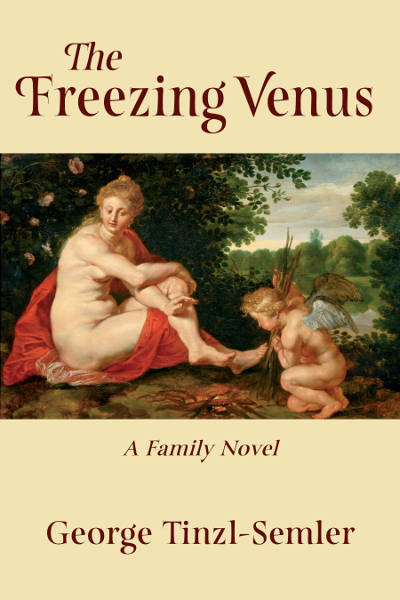 by George Tinzl-Semler
translated by George Semler

The things that lie within are more difficult to reach than superficial vices and virtues.
—Peter Paul Rubens from Tacitus, 1624
The painting Die frierende Venus (The Freezing Venus) by Peter Paul Rubens was a beautiful and inscrutable woman's constant companion until her dying day. Whether Nanni saw her own constantly changing feelings of love, loyalty, and sensuality in the carnal ambiguity of the naked form remains a mystery. Inner truth and external life events erode the borders between art and life.
ABOUT THE AUTHOR

Author George Tinzl-Semler (Meran, Italy, 1929), named for his great uncle George Semler, grew up in a village north of Meran. He and his wife Monica Ammon live between Vienna and the South Tyrol.
Translator George Semler (1944), named for his great-grandfather George Semler, is a freelance journalist. He and his wife, Lucie Hayes, live between Maine and Barcelona, Spain.
For more information, visit www.georgesemler.com.