$14.95
Paperback 9″x10″
29 pages with color illustrations
ISBN 978-1-938883-7-81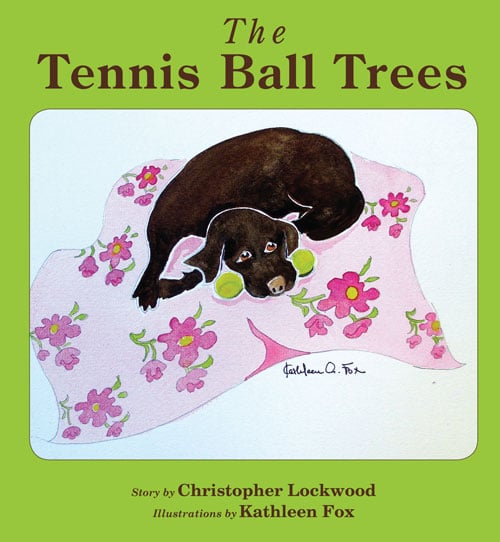 by Christopher Lockwood
Illustrated by Kathleen Fox
This is a whimsical story about a chocolate Labrador Retriever's love of tennis balls. It's a short story with a surprise ending.
ABOUT THE AUTHOR:
CHRISTOPHER LOCKWOOD loves tennis and would bring used tennis balls home to Fannie, his chocolate Labrador Retriever, who was the inspiration for this story. When his children were younger, he enjoyed reading bedtime stories to them, but sometimes he fell asleep reading the longer stories. The kids would call downstairs, "Mom, Dad fell asleep again." It's fitting that his first children's book is lighthearted and very short! He lives in Hallowell, Maine with his wife Cindy, and Lucy, his yellow Lab, and Nixon, his orange and white cat, who both enjoy playing with tennis balls. He has four adult children and eight grandchildren.
ABOUT THE ILLUSTRATOR:
KATHLEEN FOX is an artist, writer and professor living and working in coastal Maine.