$16.95
Paperback 6" x 9″
289 pages
ISBN 978-1-938883-38-5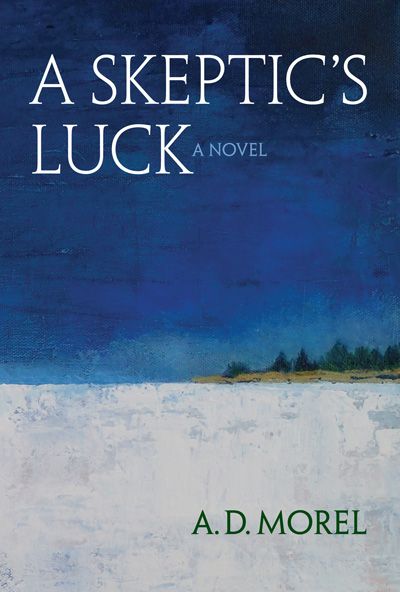 by A.D. Morel
Adventure, mystery, and consternation abound in coastal Maine. Botanist Maxine Rholf is having the worst summer of her life. Will she adjust to life without Lewis? When Eva sees Lewis at the airport, Maxine is thrown into turmoil. Could Lewis be alive?
ABOUT THE AUTHOR:
A. D. MOREL of midcoast Maine has a background in science and art, and stacks of books around the house.
The first sequel to A Skeptic's Luck is An Unruly Pawn.