$14.95
Paperback,  6″ x 9″"
270 pages
ISBN 978-1-936447-23-7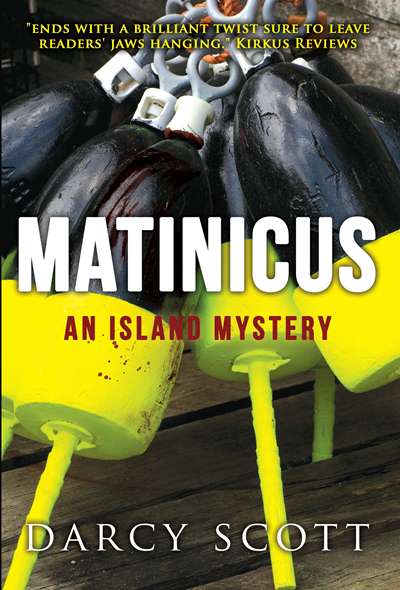 by Darcy Scott
Steeped in island lore, this century-spanning double mystery pits a renegade fishing community against an unhappy child-bride of the 1820s, a conflicted twenty-first century teenager, and a hard-drinking botanist whose arrival on-island triggers a string of murders linked to an old diary whose secrets threaten to tear the island apart.
2013 IPPY Book Award
ABOUT THE AUTHOR:
Award-winning author Darcy Scott  (Best Mystery, 2013 Indie Book Awards; Silver Award, 2013 Readers Favorite Book Awards; Bronze Award, 2013 IPPY Awards) is a live-aboard sailor and ocean cruiser who's sailed to Grenada and back on a whim, island-hopped through the Caribbean, and been struck by lightning in the middle of the Gulf Stream. Her favorite cruising ground remains the coast of Maine, however, which serves as the inspiration for much of her fiction, including Margel's Madness and the Maine Island Mystery series—Matinicus, Reese's Leap,and the upcoming  Ragged Island (March, 2016).  Read more about her at www.DarcyScott.net.